The New on Naxos monthly releases always comprise an eclectic body of works, with something old challenged by something new, and an occasional knockout discovery for good measure. For this month's survey, however, I'm going to limit the overview to works written during the last century. So, out go works by Scarlatti, Beethoven, Liszt, Dvořák, Brahms and d'Indy in order to focus on a wonderful set of pieces in varied genres by composers from Spain, Germany, Turkey, Argentina, the United Kingdom and the United States. We'll hear works not in the order of date of composition, but country by country and, noticing that Spain seems to command a majority of new releases this month, we'll start right there.
We begin with music by Manuel de Falla and a work that premiered in 1923: El retablo de Maese Pedro (Master Peter's Puppet Show), which is an adaption of an episode from Part II of Cervantes' Don Quixote. In early 20th-century Paris, heiress Winnaretta Singer, the Princesse de Polignac by marriage, hosted a salon frequented by luminaries including Debussy, Ravel, Stravinsky, Isadora Duncan, Sergey Diaghilev and Claude Monet. In 1918, she commissioned Falla to write a work for small orchestra and singers to make use of her celebrated marionette theatre, and the idea for Master Peter's Puppet Show was born. Falla's orchestration suggested an earlier bucolic age, with strings, flute, two oboes, English horn, and clarinet. Two horns, a trumpet, and percussion would signal the heraldic and martial scenes. An arpa liuto (an early 19th-century hybrid instrument) or concert pedal harp (used in this recording) took the place of a lute, and in a novel twist, Falla included a harpsichord, played at the premiere by no less a figure than Wanda Landowska, who was championing a revival of that instrument. Listen to Scene 1: The Court of Charlemagne.
Master Peter's Puppet Show (8.573890)
I'm going to cheat a bit with the age of the next extract, a Mazurka for guitar duet by José Ferrer; although it was published in 1925, Ferrer had died in 1916. His companions and colleagues included Albéniz and Massenet, and the guitarists Julián Arcas, José Viñas and Francisco Tárrega. Ferrer was the last of the charismatic Romantic guitarist-composers whose music went from languorous dance to grand Italian opera, a reflection of soirées and faded walls, starched gallantry and cognac, Iberian salons and forgotten Parisian boudoirs. You can decide for yourself in which category our extract lies best.
Mazurka (8.574011)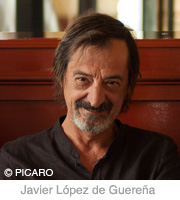 From guitar duets to guitar double concertos on a release featuring works with different combinations of solo instruments by three different composers. I've chosen the 3-movement Concierto ecuánime for guitar, vibraphone and orchestra composed in 2017 by Javier López de Guereña. In this work, the guitar has to be re-tuned: the sixth string is lowered by a tone and the third by a semitone (giving D–A–D–F sharp–B–E). This has a direct effect on the work's harmonic structure, which also reveals the rhythmic influence of jazz, a characteristic element of the composer's music. The intention expressed by the title is that the guitar, vibraphone and orchestra should work together in perfect balance. Here's the scherzo-like final movement.
Concierto ecuánime (8.573816)
For our last example of Spanish music I've chosen the Concerto for Two Violins, written in 1989 by Alfonso Romero Asenjo (b. 1957). It was conceived, in part, as a tribute to the Concerto for Two Violins by J. S. Bach. Consequently, the work reflects compositional traits of the Baroque concerto, endowing them through contemporary harmony and frequent dissonances with a mysterious and attractive modernity. We can hear the lively finale.
Concerto for Two Violins (8.579044)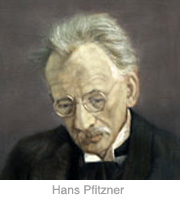 To Germany now, and songs by Hans Pfitzner. Naxos' undertaking of a series of all his songs now reaches Vol. 3. Pfitzner was one of the most important composers of Lieder in the Romantic period and this latest set has at its heart two remarkable cycles, Op. 35 and Op. 40, that are full of harmonic sophistication, impassioned expression, technical daring, and profoundly human understanding. Dating from 1934, the six songs of Op. 35 set texts by Ricarda Huch and carry this note from the composer: "These six songs belong together as a single entity and should only be performed together, in this order," which expressly indicates that the settings follow a clear line of development, with each poem depicting one episode in a relationship. Denn unsere Liebe hat zu heiß geflammt (For our love flamed too hotly) is the last song in the set that culminates with a dramatic scene in which the poetic voice abandons herself to the mysterious power of love's dictates. Here's the English translation of the text:
For our love flamed too hotly,
the love we wrested from old divine powers.
Damned by mortals,
it rose up in underworldly nights.
It glowed like torches over the grave.
The host of stars melted in its warmth
and came falling down to it.
Our souls melted painfully too.
O fine fragrance, o warmth! O joy and light!
O torment, never close enough, so close together!
Finally it took us in wholly,
abyss of the night, in your love's flames.
Denn unsere Liebe hat zu heiß geflammt (8.573081)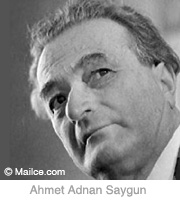 Ellen Jewett's programme of Turkish music for solo violin features the Violin Partita, Op. 36 by Ahmet Adnan Saygun (1907–1991). Dating from 1961 it's a dense and expressive sister to Bartók's solo sonata that weaves a beautiful tapestry of colours by combining rich Romanticism with traditional folk elements. Saygun's publications caught the interest of Béla Bartók, who travelled with Saygun in Southern Anatolia, making transcriptions of indigenous music and focusing on the resemblance between the Turkish and Hungarian nomadic tribal influences along with their pentatonic elements. Listen to the partita's second movement, marked Scherzo.
Violin Partita (8.579043)
We now have two works by British composers, the first a miniature, the second a grander affair. Born in 1862 of German parentage in the north of England, Frederick Delius was sent by his father to Florida to be an orange grower. His musical calling eventually won the day, however, subsequently introducing him to the artistic powerhouses of Germany, Scandinavia and France, which accounts for his resultant eclecticism. Paralysed and blind in his final years, Delius' last works – composed by dictation with Eric Fenby – included Caprice and Elegy, two complementary miniatures dedicated to the cellist Beatrice Harrison. Let's hear Caprice, composed in 1930.
Caprice (8.574035)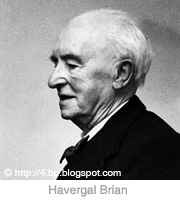 Havergal Brian (1876-1972) enjoyed a period of late creativity that is almost unparalleled in music history, producing 25 symphonies in the last two decades of his life. His Symphony no. 16 is a single-movement work that evokes Ancient Greece and the savagery of the Persian Wars. It's scored for an extremely large orchestra, including quadruple woodwind, six horns, four trumpets and ten percussionists, and is deployed with striking virtuosity, often in wild flights of colouristic fantasy. Not only was Brian 84 years old when he wrote the symphony in 1960, he still had another 16 symphonies and four other orchestral works ahead of him. Here's the closing stretch of that Sixteenth Symphony.
Symphony No. 16 (8.573959)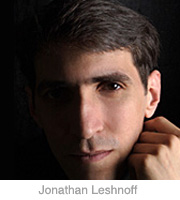 We go across The Pond for our final two new recordings. The first is of an orchestral programme of works by Jonathan Leshnoff that includes his Symphony No. 4, "Heichalos". It's a powerful new work, composed in 2017, a commission from the Nashville Symphony Orchestra and written for the Violins of Hope, a collection of restored instruments that survived the Holocaust. You can learn more about the collection by following this link. But we'll take as our example of Leshnoff's output his energetic Starburst. It immediately gave his career a meteoric boost after its premiere in 2010 and continues to be performed by scores of orchestras as an energetic concert-opener. Here's the second half of the work.
Starburst (8.559809)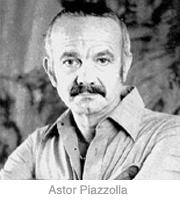 Last in our round-up is an arrangement of music by Astor Piazzolla, the Argentine composer whose name is synonymous with Nuevo Tango, an experimental mix of traditional and contemporary influences. This new Naxos recording of his music is a programme of arrangements for accordion and piano prepared by the performers Geir Draugsvoll and Mette Rasmussen; Draugsvoll is considered to be one of today's most versatile musicians on the classical accordion. We end with their arrangement of Piazzolla's Oblivion, composed in 1984.
Oblivion (8.573896)